Home /
Web Design
No Lesser Panda is here to help you get the website you need

What makes a great website? Firstly and most importantly, it needs to function correctly, second it needs to be useful to you, your business or your charity, and third it needs to be interesting and engaging.
The first two parts are where web design comes in, the third is influenced by good copy and good graphic design. At No Lesser Panda I want to make you a website that not only functions well but that is a useful tool that you can get the most out of, after all there is no point having a website that you can't easily update or add new content to! All of my website allow you to edit the content without having to learn any coding, this is all done online via a CMS, or Content Management System. In addition I will give you a training session on how to use your new site and a handy guidebook to help you along the way.
Need help with any of the terminology in these articles? Check out the Website Terminology page for definitions of many key terms.
Refresh
These services don't just apply to new websites though, if you have an existing site that is looking a bit tired and dated I can help with that too. Want to integrate a CMS like WordPress onto your site or present a consistent brand look on MailChimp? Not sure what these thing even mean? Don't worry, I'm here to help.
Make it Green
Many businesses are aware of their carbon footprint and are taking steps to address it, but your efforts shouldn't stop when you go online, badly designed websites cause excess greenhouse gas emmissions. I can help you reduce the carbon footprint of your website, not only that but the process can help improve your customer's experience and your search engine rankings too! Sustainability is one of No Lesser Panda's key values so green web design is a vital part of that.
Mobile friendly
In the UK more than 60% of website traffic is from people using mobile devices. You want your site to look as good on a hand held device as it does on a desk top, this is where responsive design comes into play. All the sites I build are responsive as standard.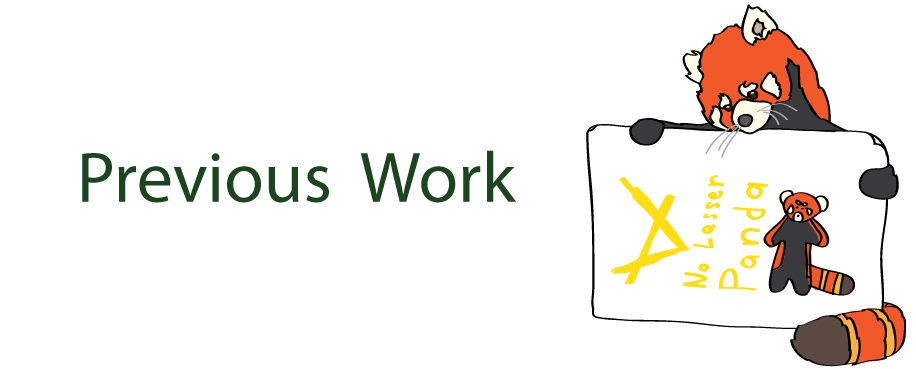 Here is some examples of work that I have completed recently, click the links to read more including client reviews:
Cambuslang Harriers
Cambuslang Harriers are a running club based in Cambuslang, near Glasgow, read more here.
Ginger Zebra
Ginger Zebra is an online shop selling a selection of gifts, books and art, read more here.
Queen's Park Bowling Club
The website was designed for the Queen's Park Bowling Club, a club located in the Southside of Glasgow, read more here.
Skill Set
I can build your website using the following:
HTML 5
CSS 3
Javascript
Flash
I Have worked with the following CMS and eCommerce platforms:
Wordpress
Joomla
Perch
Shopify
Prestashop
WooCommerce
Get In Touch
If you are thinking about getting a new website built or you would like a review of your existing website then No Lesser Panda can help! You can get in touch with me via the contact form or drop me an email at [email protected] for a free, no obligation consultation.
You are here: Home / Web Design