New Project Complete: Ginger Zebra

Who was it for?
Ginger Zebra is an online shop selling a selection of gifts, books and art run by Zoe Buttling.
What was the brief?
The shop was getting ready to launch online, a standard Shopify theme had been used but it didn't offer the flexibility to get the site looking the way Zoe wanted it.
What was done?
The shopify theme was modified in order to make text easier to read, change the style and size of the banner and menus and make the products more visible.
What was used?
The website is a customised Shopify theme built in HTML 5 with CSS3.
The Result
Some before and after shots of how the website changed.
The website banner before (left) and after (right).


The main product section before (left) and after (right).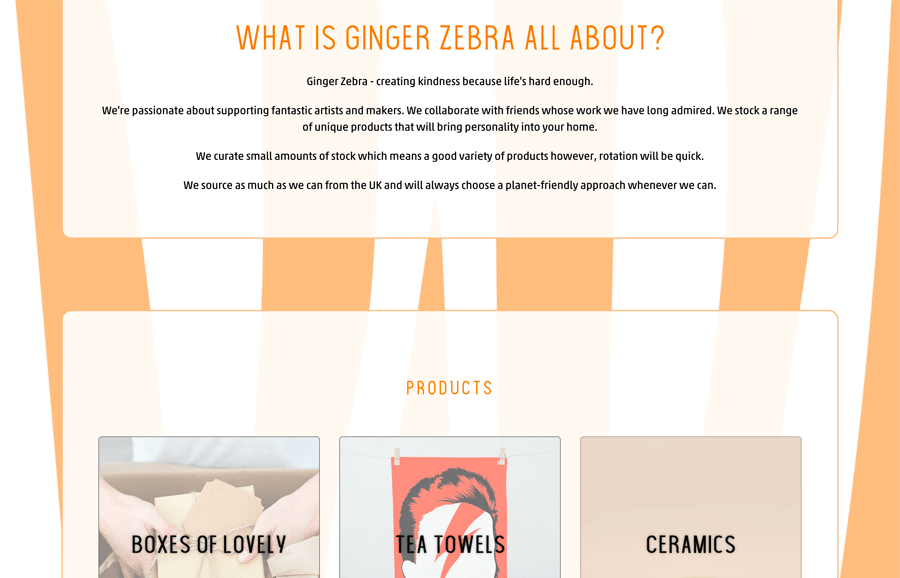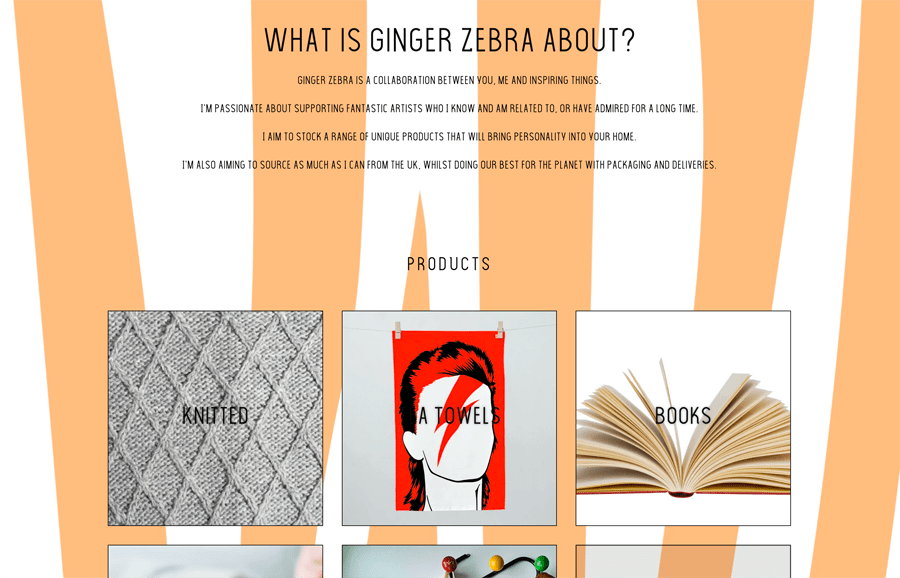 Visit the website (Opens in a new page)
What They Said
"Colin helped with my website just at the perfect moment. He understood the company perfectly and made some excellent alterations and suggestions. He found those perfect details I needed to make it super slick and user friendly. I was in a bit of a rut and had achieved all I could and then with Colin's help it raised the site to the next level ready for launch. He was really easy to talk to, flexible on ideas, and quick to respond. I'd definitely recommend his services to any new website creators."
You are here: Home / News / New Project Complete: Ginger Zebra