Black History Month Mini Series
A series of graphics focusing on important figures from black history with a connection to Glasgow.
In recognition of Black History Month in the UK I put together a series of images featuring important figures from black history that have a connection to the city of Glasgow. Some of the connections are short, but all of the people have been important trail blazers, activist and icons in their respective areas. You can learn a little about each of the people below.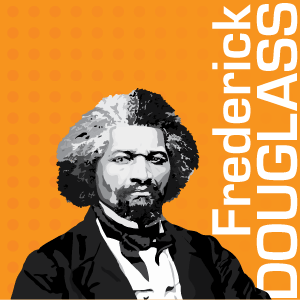 Frederick Douglass
Frederick Douglass was an important figure in the abolition movement, he visited and spoke in Glasgow on a number of occasions in 1846 as part of his tour of the UK. He had a quite remarkable life, born into slavery in Maryland in 1818 he made a daring escape in 1838 and went to live in Massachusetts. He became an important figure in the abolition movement, his eloquent and powerful oration dismantled many people's stereotypes. Douglass was also a strong believer in women's rights and their right to vote, although there was some controversy over the 15th Amendment he continued to support Universal Suffrage all his life. Douglass understood the power of imagery, he was the most photographed American in the 19th Century, he used photographs as a political tool and as a way to counter racist caricatures. His stern appearance in photographs is extremely striking, he often looks directly at the camera, confronting the viewer.
(
Click image to view a larger version
)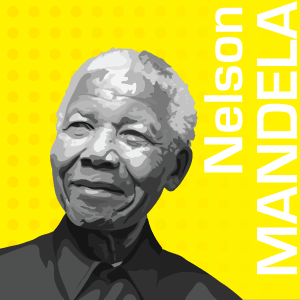 Nelson Mandela
This image was released on October 9th to coincide with the anniversary of the day when Mandela visited Glasgow in 1993 to recieve the Freedom of the City. Mandela was made a Freeman of Glasgow in 1981 while he was still in prison in South Africa, Glasgow was the first city to do this. In 1986 St George's Place was renamed Nelson Mandela Place. At the time the South African consulate was based in the square, so it meant their address now featured Mandela's name. A poster to mark Mandela's visit is kept in the Kelvingrove, it is signed by Mandela along with the words:
'To the People of Glasgow,
Compliments to a city whose residents regard the entire world as the battleground for the maintenance of human rights
N Mandela 10.10.93'
(
Click image to view a larger version
)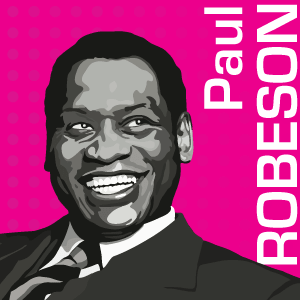 Paul Robeson
Robeson visited Glasgow a number of times, however 2020 marks the 60th anniversary of him leading the May Day Parade from George Square in the city centre to the Queen's Park arena in the city's Southside. Here he sang "Ol' Man River" to a packed out crowd, there is some excellent footage of the day from British Pathé available
here
. The anniversary of this visit was marked in May of this year when a special performance of the play "Call Mr Robeson" by Tayo Aluko was performed in the exact same spot where Robeson sang.
(
Click image to view a larger version
)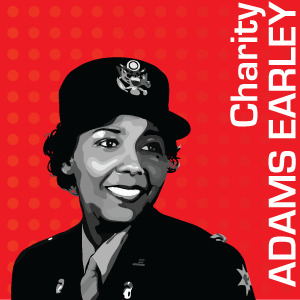 Charity Adams Earley
Charity Adams Earley was the first African-American to become an officer in the Women's Army Auxiliary Corps. She was also commanding officer of the first battalion of African-American women to serve overseas during WW2, the first place they arrived in was Glasgow in February 1945. Adams Earley fought against segregation in the US Army, opposing attempts to have units she was part of segregated. By the end of the war she was the highest ranking African-American woman in the army.
(
Click image to view a larger version
)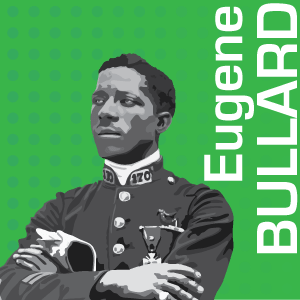 Eugene Bullard
Bullard fled racial discrimination in the USA in 1912 having witnessed his father almost get lynched. He stowed-away on a German freighter that took him to Aberdeen, from there he made his way to Glasgow. He lived in Glasgow for about 5 months. Later he moved to London and eventually Paris, he joined the French Foreign Legion and was awarded the Croix de Geurre for valour. He later joined the Aéronautique Militaire and received his pilot's license, he flew over 20 missions and reached the rank of corporal. Bullard joined the French Resistance during WWII before returning to the US after the war, here he was active in the civil rights movement. He was awarded France's higest honour the Légion d'honneur in 1959. He was recently commemorated with a statue at an aviation museum in his home state of Georgia.
(
Click image to view a larger version
)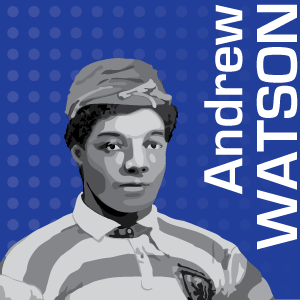 Andrew Watson
Andrew Watson was the first black international footballer, he was capped three times for Scotland between 1881 and 1882, he captained the side on his first cap which was against England in London, Scotland won 6-1 which still stands as England's largest home defeat. Watson was born in British Guiana, now Guyana, in 1856, he moved to Glasgow in the early 1870s and went on to study at the University of Glasgow. Watson lived in Glasgow's Southside for several years and played for a number of Southside teams including the now defunct Maxwell and Parkgrove as well as Scotland's oldest team Queen's Park with whom he won the Scottish Cup several times. A mural was recently painted in Shawlands as a tribute to Watson and he also appears on the mural at Hampden Bowling Club which commemorates a 5-1 victory for Scotland over England at the "First Hampden".
(
Click image to view a larger version
)
Special thanks to South Glasgow Heritage Environment Trust who helped with the collation of some of the information in this series.
You are here: Home / News / Black History Month Mini Series